At Dokki Scan we offer you a complete check-up designed to detect any hidden disease at an early stage, reviewed by a group of the top consultants in Egypt, providing you with full detailed recommendations and diagnostic report.
Radiology Exams Included:
X-Ray Chest P.A View.

U/S Abdomen And Pelvis.

C/D Echocardiography.

E.C.G

Routine Bone Densitometry (DEXA)

Digital Mammography + US + 3D US. (For Women)
Lab Tests Included:
Blood Type: ABO - RH

Liver Function: ALT - AST

Kidney Function: Creatinie - Blood Urea

Complete Blood Count: CBC

Random Blood Sugar: RBS

Tumor Marker: PSA - CEA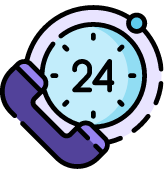 Contact us now and we will be happy to help you.